Happy Sunday! Sorry this is a day late, I woke up with a sinus infection yesterday so I was out of commission. I went to the doctor and on the mend, so I'm back. Drumroll please, here are the winners for my one year blogaversary giveaway. Congratulations!
$25 to spend in my TPT Store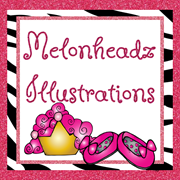 $7 Gift Certificate to Melonheadz Illustrating.
$10 iTunes Card
$10 gift Card to Target
Congratulations! Look for an email from me today on how to claim your prize. Thanks for participating!